Dots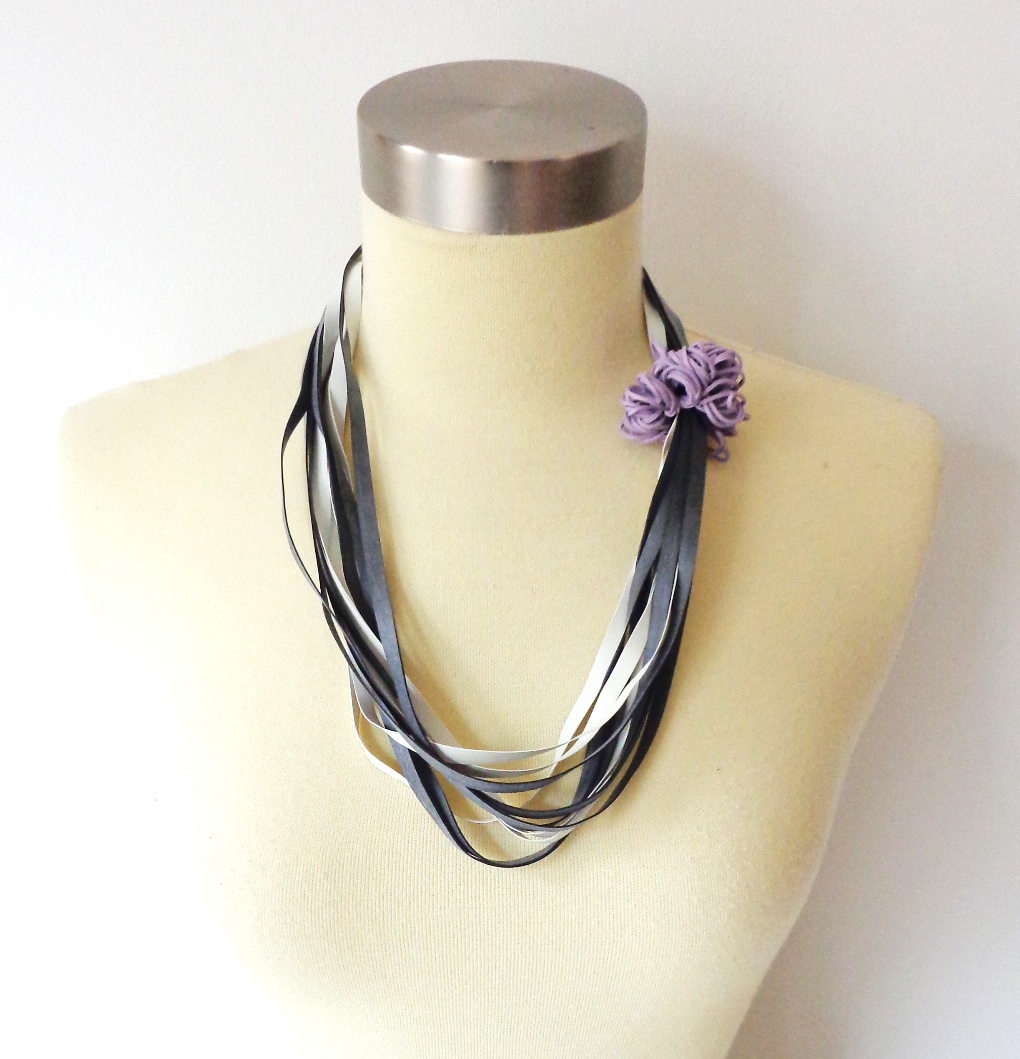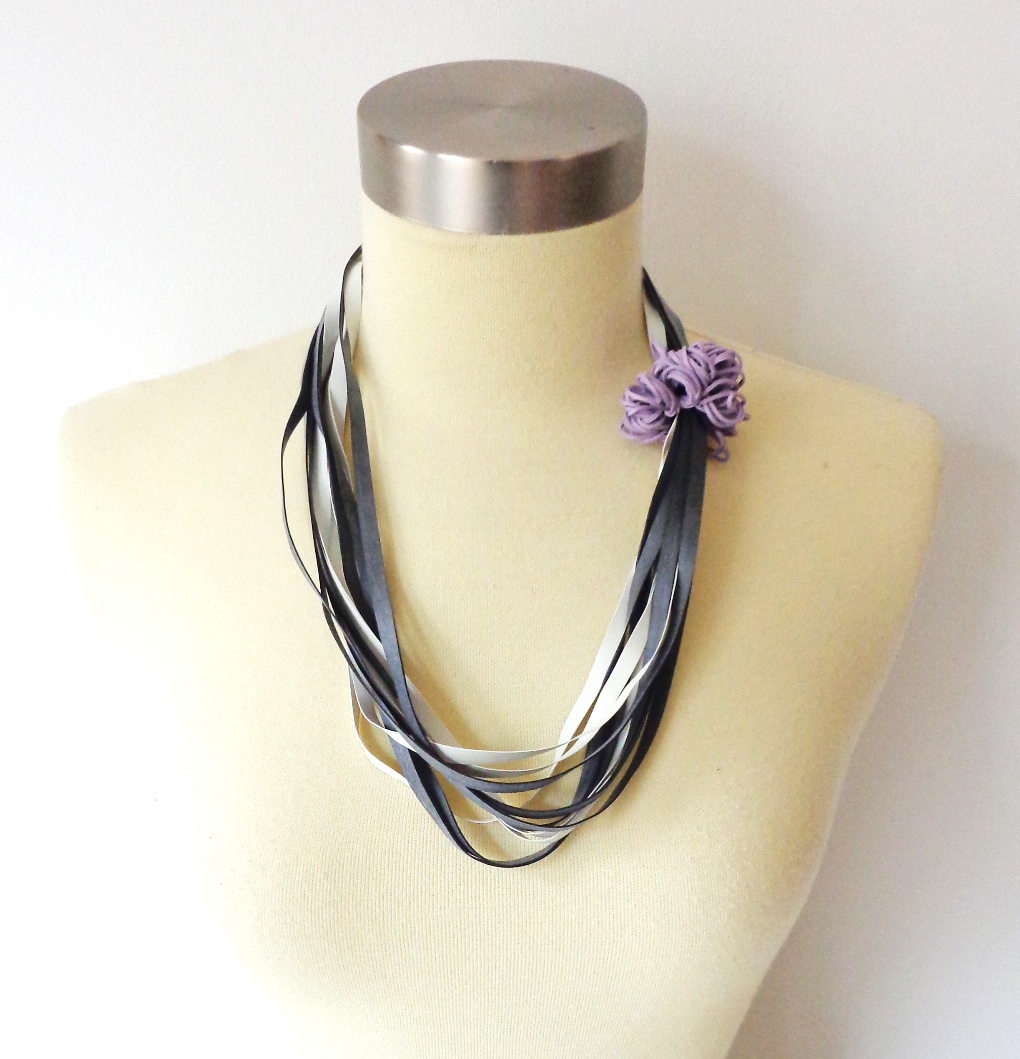 Dots
Dot in ... (Please specify the color) is part of my Summer collection, inspired by the slow, hot, almost lazy summer days and nights.
In each necklace I am using 1/4" wide gray and white elastic bands and colored rubber bands.
Wear, listen West Cost Jazz and enjoy!
Overall length: 21"
Available in pink, purple, blue, red,black,brown. Please let me know which necklace your are interested in.
Perfect in combination with Bubble Rings - sold separately.
Materials: 1/4" gray & white elastic rubber band; colored rubber bands